With the digital world constantly evolving, more and more people are spending their time online. But it's interesting to see the split by generation. So, this begs the question: How much time does Gen Z spend online? A widely quoted 2018 report by Adobe shed some light on this, explaining that compared to millennials (those born in the early 1980s to mid-1990s), Gen Z users live much more of their life through digital devices than their predecessors.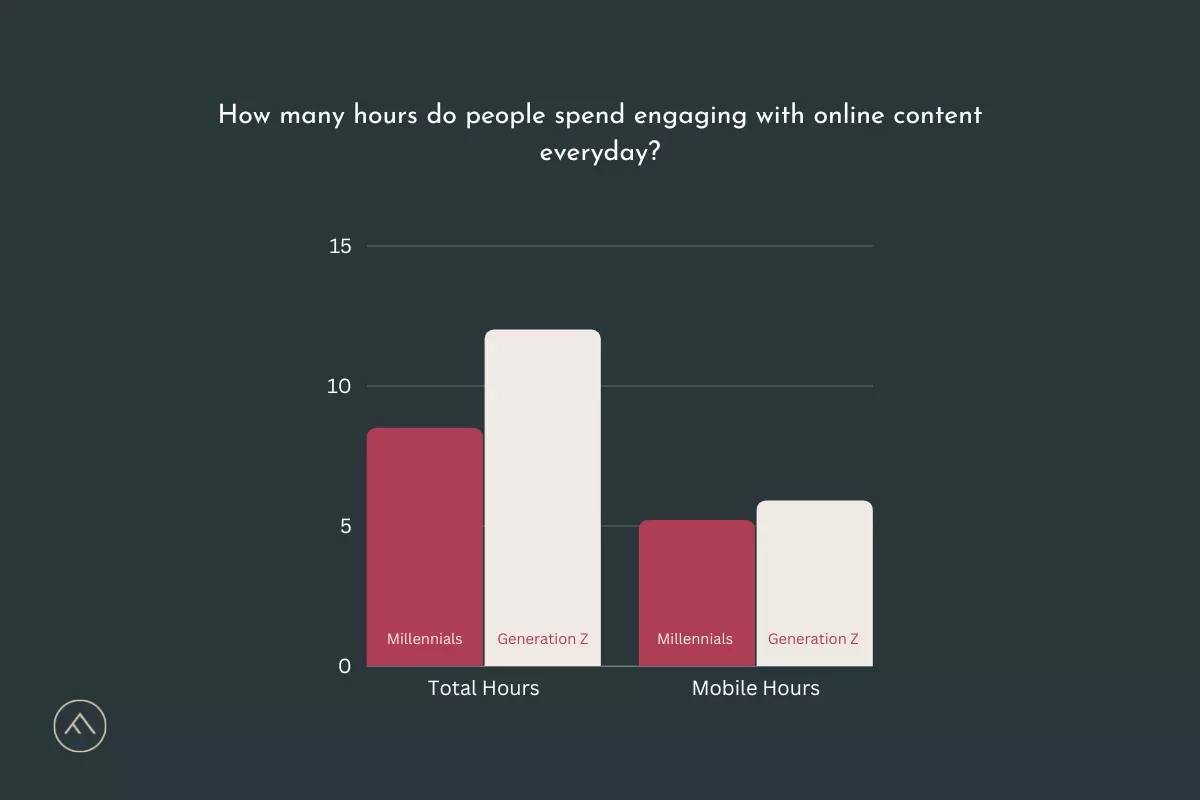 The UK-focussed report revealed that millennials spent a still surprising 8.5 hours a day reading, watching, creating and engaging with content through their devices. But for Generation Z that figure jumps to a shocking 10.6 hours of engaging with online content every day.
How much time do gen z spend on their phone?
Out of all their devices, how much time do Gen Z spend on their phone? Well, when it comes to mobile, the 1,000 consumers polled, the results showed a similar increase, with millennials saying they spend 5.2 hours each day consuming content through a mobile device, and Generation Z spending 5.9 hours a day on their phones.
It's also interesting to note that 54% of those included in the study also said they use multiple devices at once, with the average number of devices used coming out at 1.8.
And while the generational increase does show increased marketing opportunities through digital channels, it's not all good news for the digital space. The emergence of fake news has affected consumers' confidence in digital content - with the reportedly 77% of people saying they're now more cautious about what they engage with online than they were 5 years ago.
The Senior Marketing Director at Adobe EMEA, John Watton, said at the time of the report "With the rise of fake news and 'click-bait' content, consumers are increasingly looking for engaging content that provides them with an authentic and relevant experience...".
How much time does gen z spend on social media?
Focusing solely on the amount of time Gen Z spend on social media, a report from Statista, reported that Gen Z spent an average of 3 hours on social media, compared to Millennials' 2.25 hours. The World Economic Forum also states that North American, Latin American and European Gen Zers have the most social accounts and tend to be moving away from Facebook in favour of apps like Instagram.
What do participants want to see in the future?
When participants were quizzed on what they would like to see over the next half a decade, 79% said they want to engage with content via a home entertainment/streaming device, 63% said they would like to use voice assistants, and 51% showed a preference for connected devices in the home.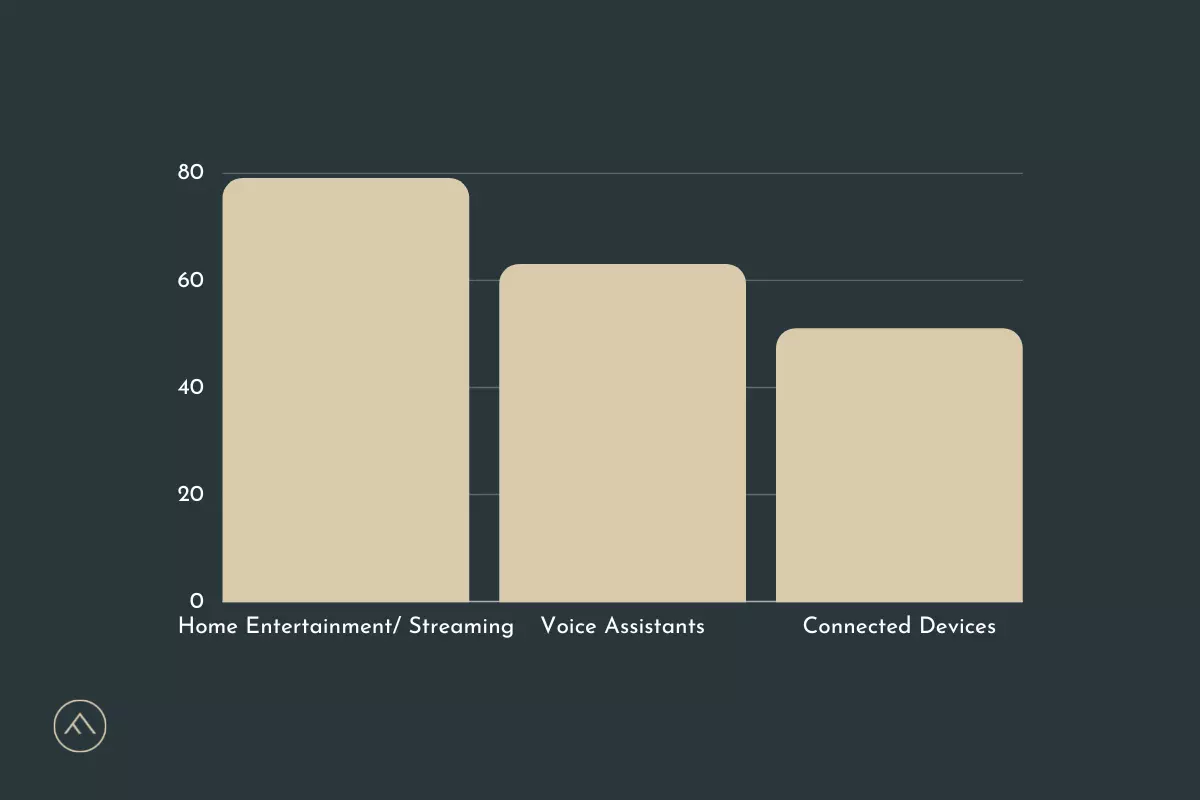 John Watton went on to say, "Whether it's across social, online, blogs, or email communications, branded content has to be well-designed, optimised for the device, and offer a genuine experience that goes beyond selling products. Brands that succeed will drive customer acquisition and loyalty; those that don't will see customers swipe their screen in search for content that offers them a better experience."
And in the time since, the results of this report have shown themselves to be timely truths, with the digital space becoming a much broader space, and with consumers hungry for quality, authentic content to engage with across a broadening range of devices.
What does all of this mean?
As a digital marketing agency, it means that Gen Z is going to need to be digitally targeted in a very specific way. Any form of digital marketing used to reach this audience will need to cut through the noise and stand out amongst the thousands of posts they consume. Social media marketing strategies will become increasingly important going forward, and who knows what the next generation holds.
Did you find this article interesting? Why not explore the rest of our blog for more digital marketing and web blog posts?